Wake them up!
This unusual and entertaining signage system was designed for meeting rooms to which Japanese visitors were shuttled directly from their overnight flight, given breakfast and offered a chance to sign up for a broad range of ocean activities.

The names of the rooms were taken from popular beaches and we designed photographic montages appropriate to each. The stock photos were output as custom Kodak duraflex prints, given a protective non-reflective surface and mounted to a sintra substrate.

The size of the signs varied, but generally fell into a 12" x 18" rectangle.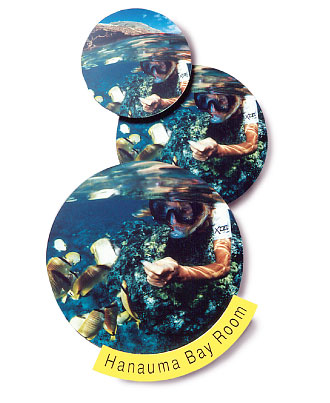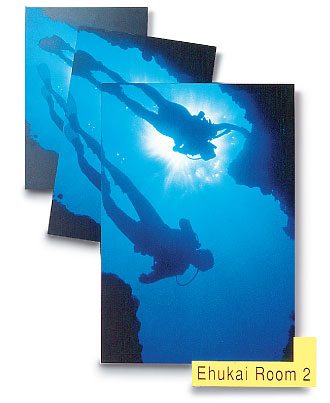 "We want to wake them up! Design a sign that doesn't look like a sign!"
Larry Ho, client