The primary identity that we designed was a 1953 red Chevy pick-up truck. As the idea took hold we purchased the very same truck from an online charity auction on Ebay. We found an old-school craftsman who hand painted the secondary identity, a turn of the century Peugot coffee grinder on the side of the truck.

The website became the central repository for detailed information about the history of the area, the story of the coffee and a lot by lot description which included a site plan and quicktime vr photos of each lot.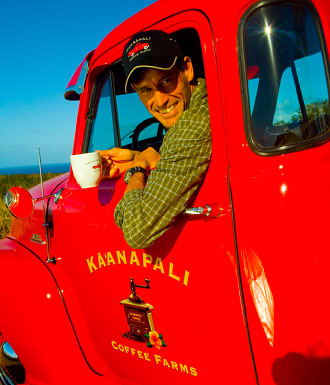 With a nod to overkill, the model for our photo shoot is wearing the truck cap, holding the truck coffee mug and hanging out of the truck's window. Nonetheless it's still a lot of fun. The truck appears in parades around Lahaina and every once in a while a sales prospect gets to drive it.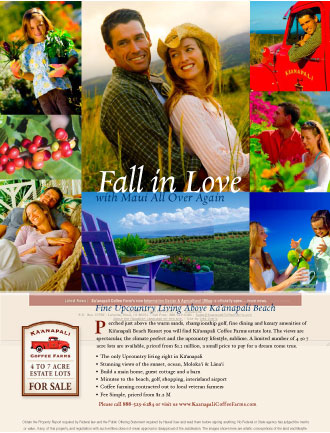 The second generation of advertising focused on evoking the lifestyle that was possible in a new destination on Maui, "Upcountry Ka'anapali."